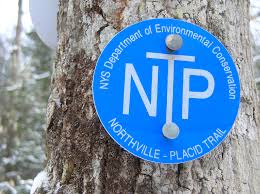 Exciting Announcement! 2018 NPT thru-hikers and NPT friends: save the date for our 2nd Annual Kickoff Party, June 22-24. Last summer's party was a great success, so we're back to help hikers with shuttles and fun camaraderie before beginning their journey.
Northville Placid Trail Kickoff Party Details
All camping is at Wakely Dam and is first-come, first served.  Several chapter members plan to set up camp together, so find us and join in! You are also encouraged to bring a local bundle or two of wood for the fire.
Friday:
Early afternoon will be thru-hiker shuttles and arrival.
5 pm: casual socializing and begin cooking
~7 pm: 1st annual Dutch Oven Cookoff (see details below*)
Dark – ?: Bonfire and socializing
Saturday: 
9 am: hike to Carry lean-to and back, bring your own trail lunch (~9 mi)
Morning and early afternoon: free time to paddle, hike, etc.
5 pm: cookout
All evening: social time, Q&A about the NPT and hiking it.
Sunday:
Morning shuttles for thru-hikers to trailheads.
*The 1st Annual Dutch Oven Cookoff:
Friday night is pot luck so please consider bringing a dish of your choice to share with others.  This can include mains, sides, desserts, etc., and does not have to be in a Dutch Oven.  Anyone who cooks in a Dutch Oven will be judged by our esteemed panel and compete for Top Dutch Oven Cook honors!
f you have any questions please email them to  nptrailoutings@gmail.com