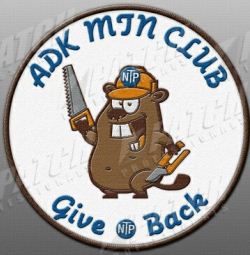 April 29-30
Lake Durant to O'Neill lean-to
Join us for the first stewardship outing of the year. This will be a short trip roughly 3.5 miles from Lake Durant to O'Neill lean to for an overnight. We will hike in with a chainsaw and other pruning tools clearing the trail along the way. Once at O'Neill lean to we will set up camp for the night. This is a good opportunity for anyone interested in stewardship and backpacking to get out there and help with trail work. This hike qualifies as 1 of 3 hikes needed to get your NPT Stewardship patch.
May 20-21
Long Lake to Plumleys
For this stewardship outing we are planning to incorporate some fun and trail magic along with a good day of trail work. We will hike in from Tarbell Hill rd in Long Lake. This is roughly an 8 mile one way hike to Plumleys lean to. We will work our way out to Plumleys with a chainsaw and other pruning gear clearing trail along the way. Once at Plumleys we will clear some fallen trees that we left there when they relocated the lean to last summer. We will be joined by the lean to adopter who will arrive by boat and bring food and drink for the evening. The next morning we will send the trail work equipment back by boat and hike out. Anyone not wanting to hike out could catch a ride on the boat. Please note that if for some reason the boat part of the trip does not happen we need to be prepared to feed ourselves and hike in and out the next day.
Anyone wanting to sign up for one or both of these adventures please contact NPT Sewardship Chair and trip leader for this trip Bill Celentano at nptstewardship@gmail.com